Come Paint Your Personalized
Bisque Today!
We generally ask that you give us a week to get your items glazed and fired- please keep this in mind as you plan your visit. If you are an out of town visitor- PLEASE let us know in advance! We ship (with a shipping partner), but do try to get you your bisque before you leave to save you $. So, please visit us early in your visit to Williamsburg!

To Go Kits Available!
Where you can paint your pottery in the safety of your home.
Available for any bisque of your choice at no additional cost! (studio fees still apply)
How it works:
-You come in and pick out your bisque to paint.
-We supply the 'paints' you pick & brushes (to borrow) for you to use.
-Everything is wrapped up for you to take home.
​ (payment needed before you leave)
-If you have questions, we are just a phone call away to help.
-When finished, bring back for us to Glaze & Fire.
(curbside pickup available- just call)
-We will give you a call when it is ready.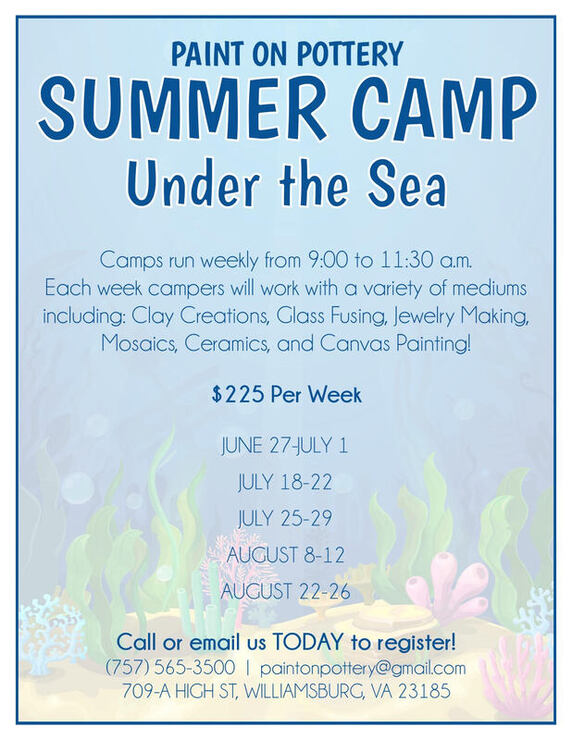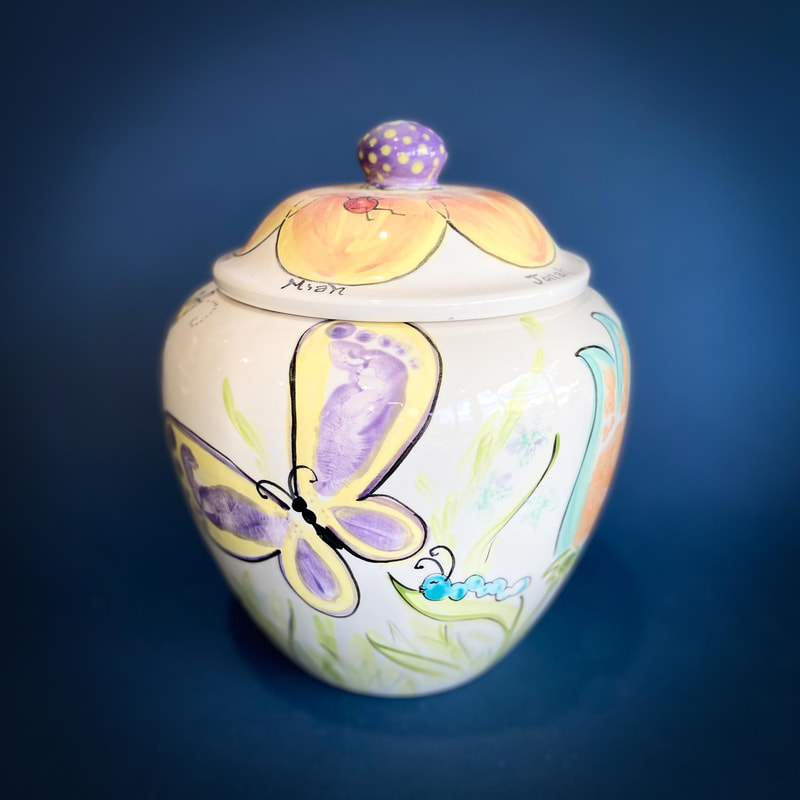 Create a one of a one-of-a-kind piece of usuable art that you are sure to cherish for a long time to come. We can help with footprint, handprints, writting, and even dog prints!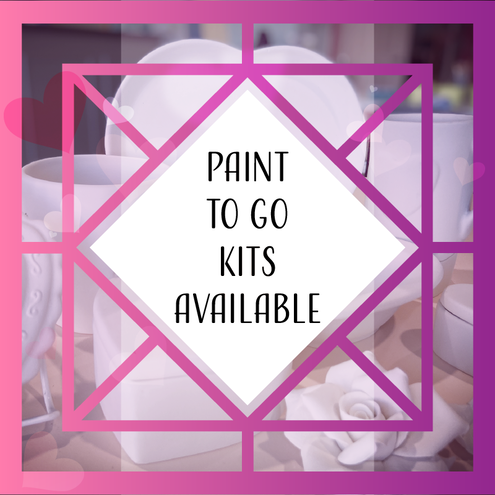 We have more bisque in stock than ever before!
​Come in now for the very best selection EVER!
---
" Where YOU are the ARTIST"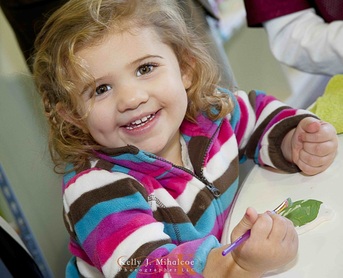 What a thrill it is to create something, display it in your home or give it as a gift.
You say you have no talent?
Don't be so sure.

Paint on Pottery has helped more than one timid novice develop into a confident artist. At the very least, you're sure to have fun!
---
Choose an item to paint from our wide selection of bisque pieces and figurines.


Create your own design and paint the bisque using your choice of glaze, brushes and special materials.


After firing your creation in our store kiln, your piece will be available for pick-up or delivery in a few short days!
---
Painting has a life of its own!